10 top highlights on Schwabing Christmas Market
Situated in the heart of Munich's avantgarde district, the Schwabing Christmas Market is a magnet for locals and visitors alike. Become engulfed by its enchanted and unique atmosphere!
We have put together 10 top tips so you shouldn't miss anything when visiting Munich's only artists' christmas market.
---
1. Fascinating craft stalls with countless gift ideas – 100% handmade!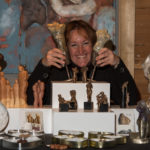 Over 80 artists and craftspeople coming from all over Germany have personally presented their fine crafts on the Schwabing Christmas Market since 1976. Discover handmade, individually crafted treasures. More…
---
2. Art Exhibition
The art marquee offers the market exhibitors as well as guest artists the chance to show larger works in a gallery atmosphere. More….
---
3. Sculpture Park
A sculpture path meanders around 35 works made from a diversity of materials ranging from wood to steel, ceramic to stone. Discover new ways of seeing in our open air art experience. More…
---
4. Evening atmosphere in Munich's Christmas Lounge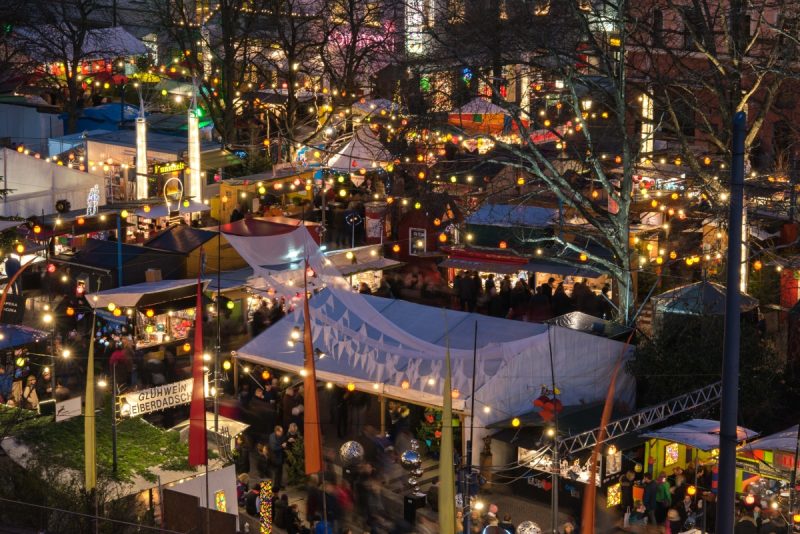 When darkness falls over the Münchner Freiheit, the handmade lanterns immerse the Schwabing Christmas Market in a comfortable and cosy light.
---
5. Monaco Franze Statue
Helmut Fischer was an actor who in the 1980's played "Monaco Franze" in a popular TV series set in Munich. He was honored by a bronze statue which is placed in front of his favourite "Cafe Münchner Freiheit" where he spent much of his time. Since summer 2022 the statue of Helmut Dietl, famous TV and film director , is placed next to him.
---
6. Selfie Point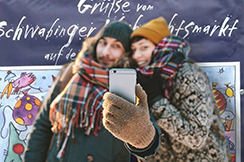 Visit our selfie point by the information box, opposite the entrance to art marquee and celebrate yourself. Feel free to show and share your pictures on facebook with the hashtag #schwabinger weihnachtsmarkt.
---
7. Childrens' Entertainment Programme
Each weekday we offer a variety of activities such as puppet theatre, handicrafts, story-telling and clowns for our small visitors. Weekdays from 3pm to 4pm, free of charge. Please note the age groups for the individual events. More…
---
8. Glühwein (mulled wine) specialities in the Collectors' Mug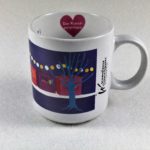 On a cold winter's day nothing will warm you up like a Glühwein. But in Schwabing Christmas Market you will also find childrens' fruit punch, white Glühwein, hot Sprizz, Feuerzangenbowle (Fire Tongs punch!), hot egg nog punch, Jagertee and hot Caipirinha. Each year one of our artists creates a new design for our collectors' edition mug. You are welcome to keep a mug: they make a great souvenir of your visit to Schwabing Christmas Market. More…
---
9. Music live and free of charge
Great bands and musicians perform live and free of charge on our stage every evening. More…
---
10. Walk through Old Schwabing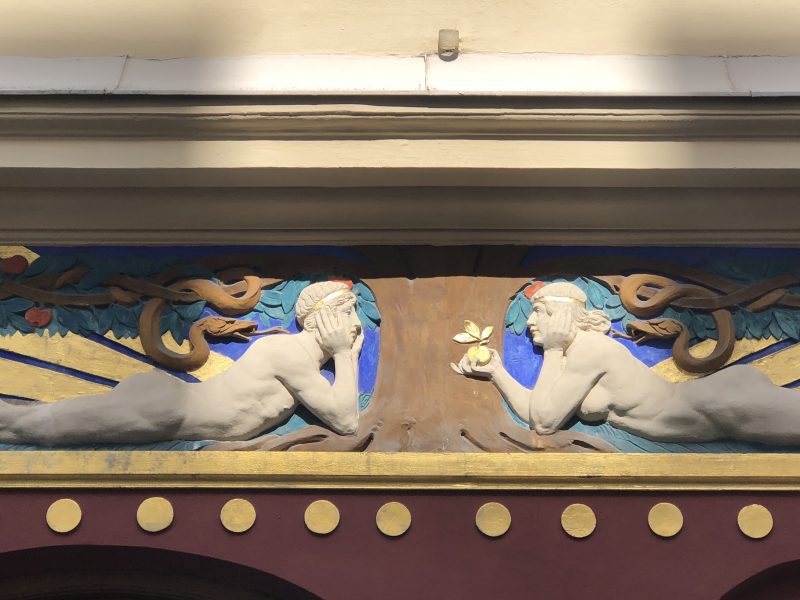 Join Helga Strohmayr und Ingrid Oxfort, both official tour guides for the city of Munich, on a fascinating 1.5 hour journey through Schwabing's past. Learn how Schwabing developed from its beginnings as a rural village through to the 19th century, when it became an artistic centre and right up to the present day, when it is now the most vibrant part of Munich.
You do not need to register, the tours are free of charge and take place rain or shine. More…