Welcoming speech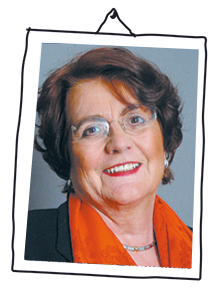 How time flies! 40 years have past since I first oppened the Schwabing Christmas Market as Patroness. Something I have done many times since then. And the truth is, this market has become dearer to my heart each time: as a social meeting point for Schwabing friends and neighbours, as a playful backdrop for arts and crafts, as a heartfelt invitation to culinary and musical delights.
Munich's most unique Chistmas market where you will only find unique pieces to buy!
Dispite all the Christmas holiday fever and idylic flair, the market has never hidden from the 'big' problems. As it has for years supported refugee children, children that may normaly be forgotten and not given a thought. And so it is working to overcome boundaries, something that art has always been comitted to.
Yours sincerely,
Edith von Welser-Ude