Welcoming speech 2018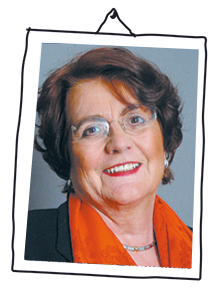 This year it is particularly difficult to get into the christmas spirit in time for the Autumn deadline. A golden October after a hot summer-but soon it will be upon us. Hard to believe, but true. By the end of November maybe it will be christmassy. That is when we realize that it is high time for the Schwabing Christmas Market. An event that seems to have been there forever, although I wrote the greeting message already for its founding. This time it is not just about culinary delights, arts and crafts, but with more exhibitors than ever before, it is about colour. Not just the brightly decorated stalls, but a colourful, varied and tolerant society.
In this sense, as every year, I wish you much pleasure on the Münchner Freiheit.
Your Edith von Welser-Ude